Seminars
The weekly scientific seminar devoted to the modern problems of applied mathematics is held.
on Tuesday, at 1000 o'clock.

Interested persons can take part.

06.02.2018

Theme: Analytical construction of regulators for systems with fractional derivatives

Lector:  Fikret Aliev

The problem of analytic construction of regulators (AKP) is considered when the motion of an object is described by a system of linear differential equations of fractional derivatives with constant coefficients. Expressions are given for an analogous (ordinary derivative) Euler-Lagrange equation, where the fundamental matrix-solution is constructed using the Mittag-Leffler function. The above scheme is such that the order of the derivative. An example illustrating the proposed method is given.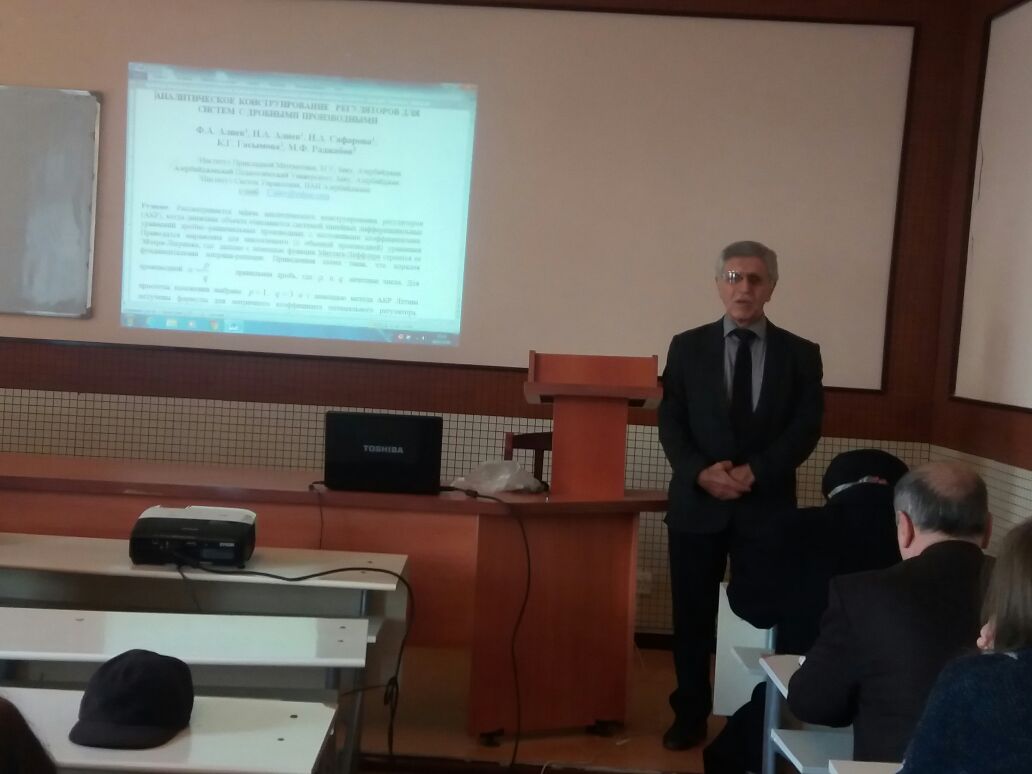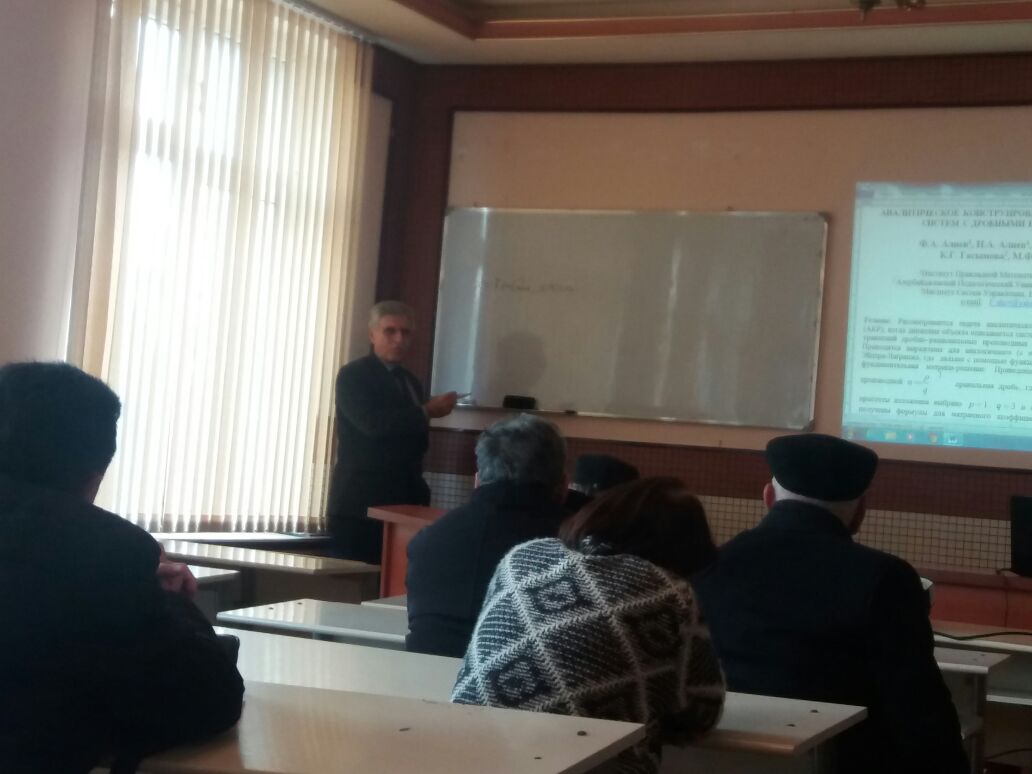 _____________________

13.02.2018
Theme:  Identification problem for defining the coefficient of hydraulic resistance on different areas of pump-compressor pipes in gaslift process

Lector: I. Maharramov
In the work the coefficient of hydraulic resistance on different areas of pumpcompressor pipes in the oil production in gas lift wells is considered. By means of the least-squares method, the coefficient of hydraulic resistance is obtained using statistical data. An example is given that shows the adequacy of the mathematical model.